During SHELTER IN PLACE order we only accept PHONE and ONLINE orders. Curbside pick up ONLY. Call 410-944-5566
For the duration of the Shelter In Place order by Govenor Hogan, we will ONLY accept PHONE or ONLINE ORDERS via DirtKiller.com.
Please call ahead and we will prepare your order then schedule a time for you to pick up.
Saturday hours suspended due to COVID-19
Ugh!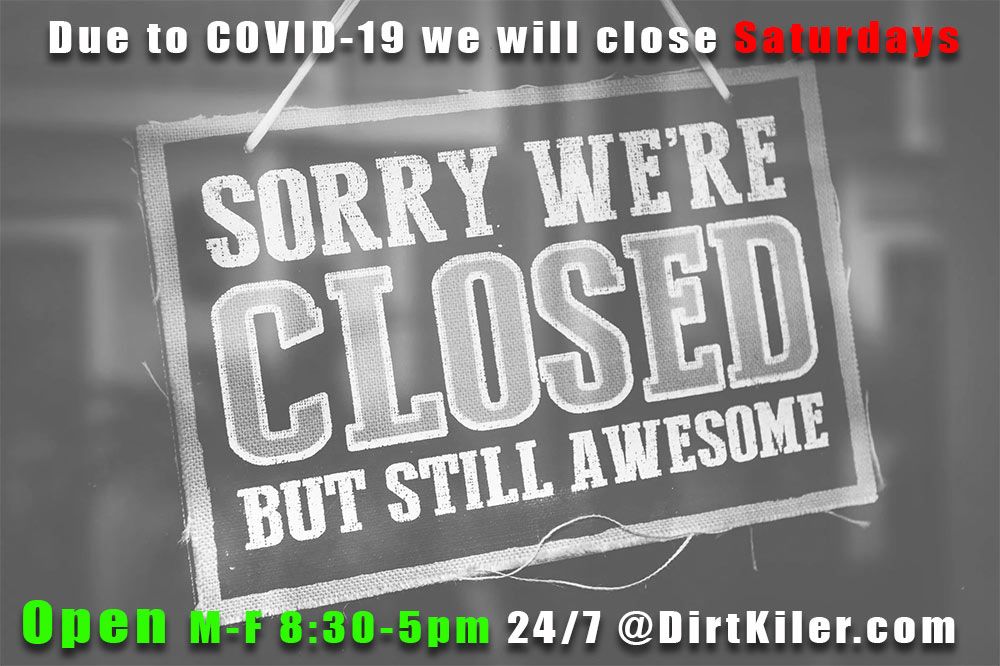 Due to COVID-19, we are suspending SATURDAY HOURS until further notice. Ugh!! Normal M-F hours will continue. We are always open ONLINE via DirtKiller.com if you need product. We also encourage phone orders so we can pre-package your order and do our part to "flatten the curve."