We are OPEN M-F 8:30am - 5pm, but please wear a mask. And, remember you can always place an order @ DirtKiller.com.

Atlantic Pressure Washers
One of Maryland's (and the DMV's) #1 source for commercial grade pressure washing equipment, light industrial, pro-sumer level and car detailing machines . We also have pressure washing accessories, supplies, repairs, rentals and custom rigs.
Home of DirtKiller.com and KranzleUSA.com
Freeze your pressure washer pump?
Replace it with a brand new GP EZ4040 direct drive pump. Call for details: 410-944-1188

Video overview of Atlantic Pressure Washers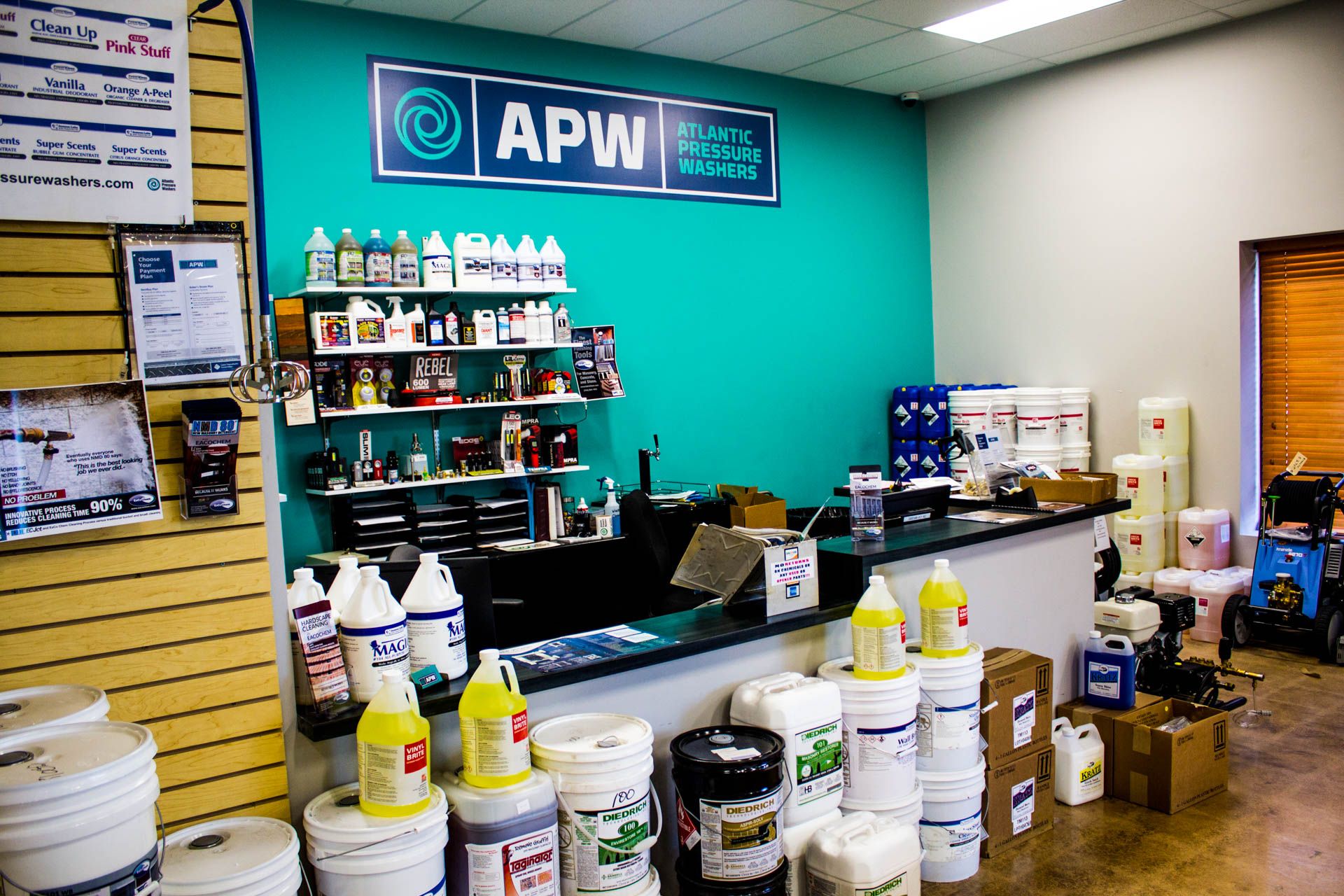 Visit our retail store
We are located a:
823 Hammonds Ferry Rd Suite B-C,
Linthicum Heights, MD 21090.

Phone: 410-944-5566

Hours:
M-F 8:30am - 5pm EST
Due to Covid-19, we are closed Saturdays.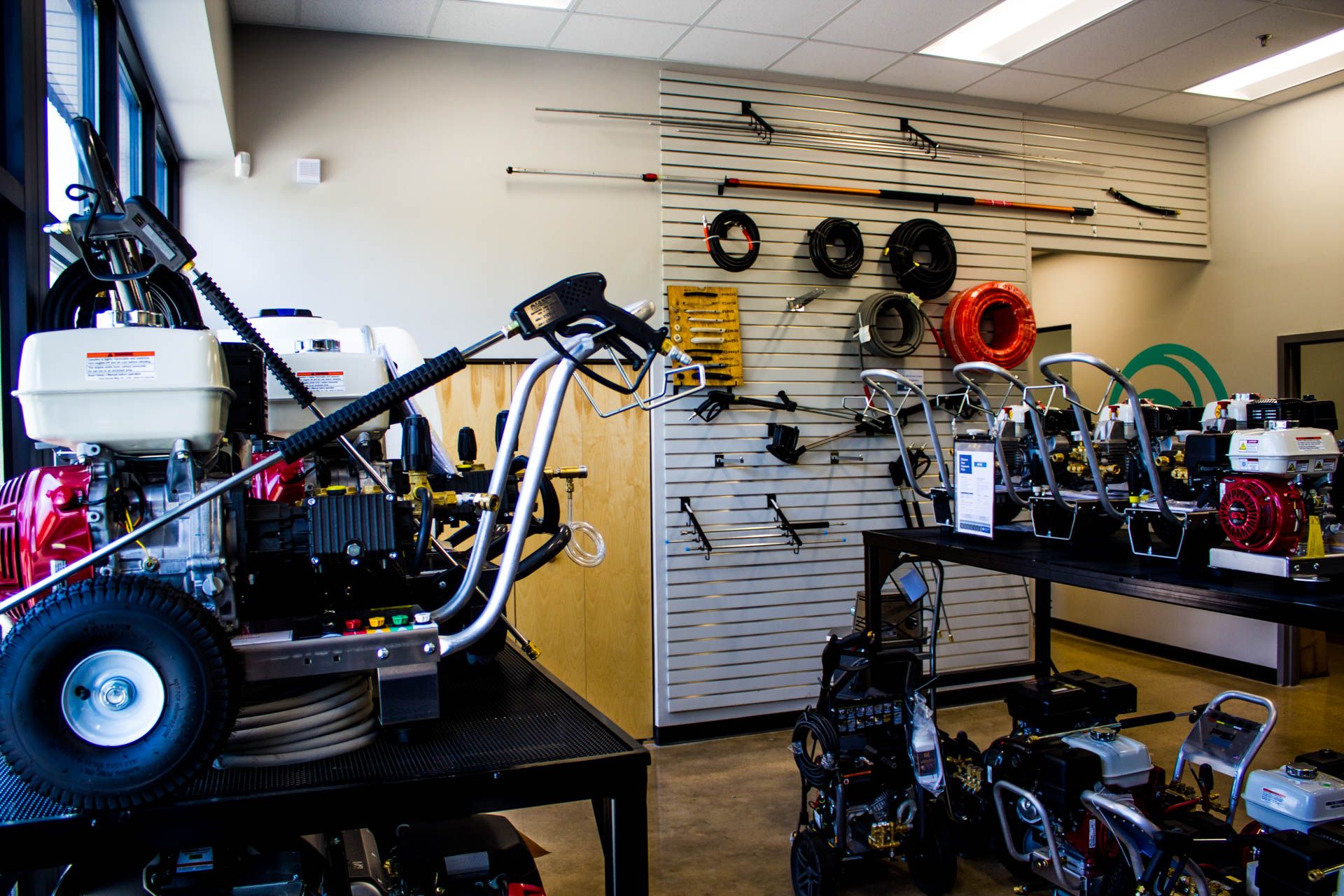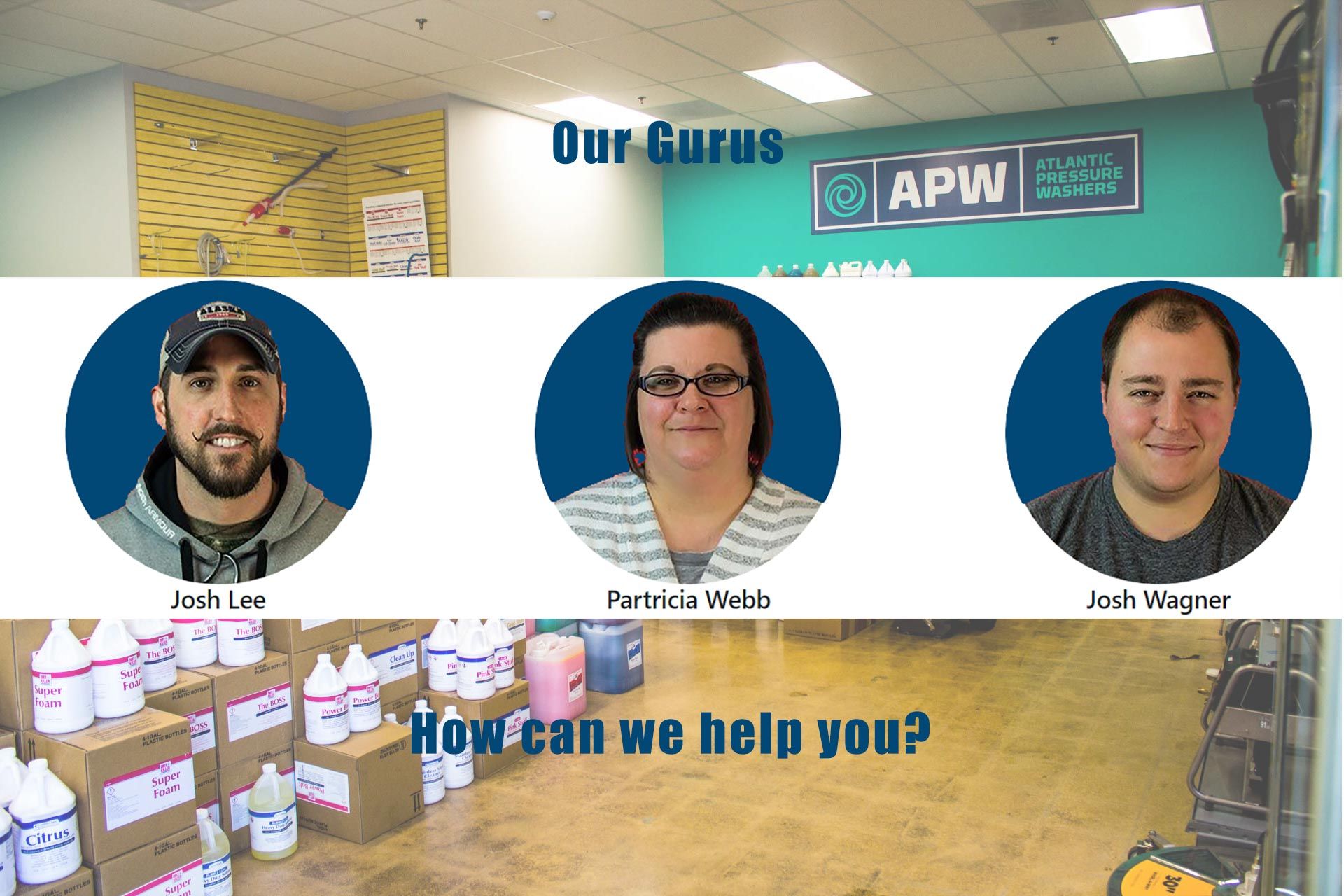 The Staff
Josh Lee (The original), Patricia Webb(Kranzle Queen), and Josh Wagner (Old Man Wags) are here to help you with all your pressure washer needs. No question is too novice or too senior. Our team literally knows it all about pressure washing.

Other Staff include:
Eric G. Hopper - Technician
Michael Zittel - Marketing
Angela Hamilton - President
*Yes, we have 2 Joshes. Go figure.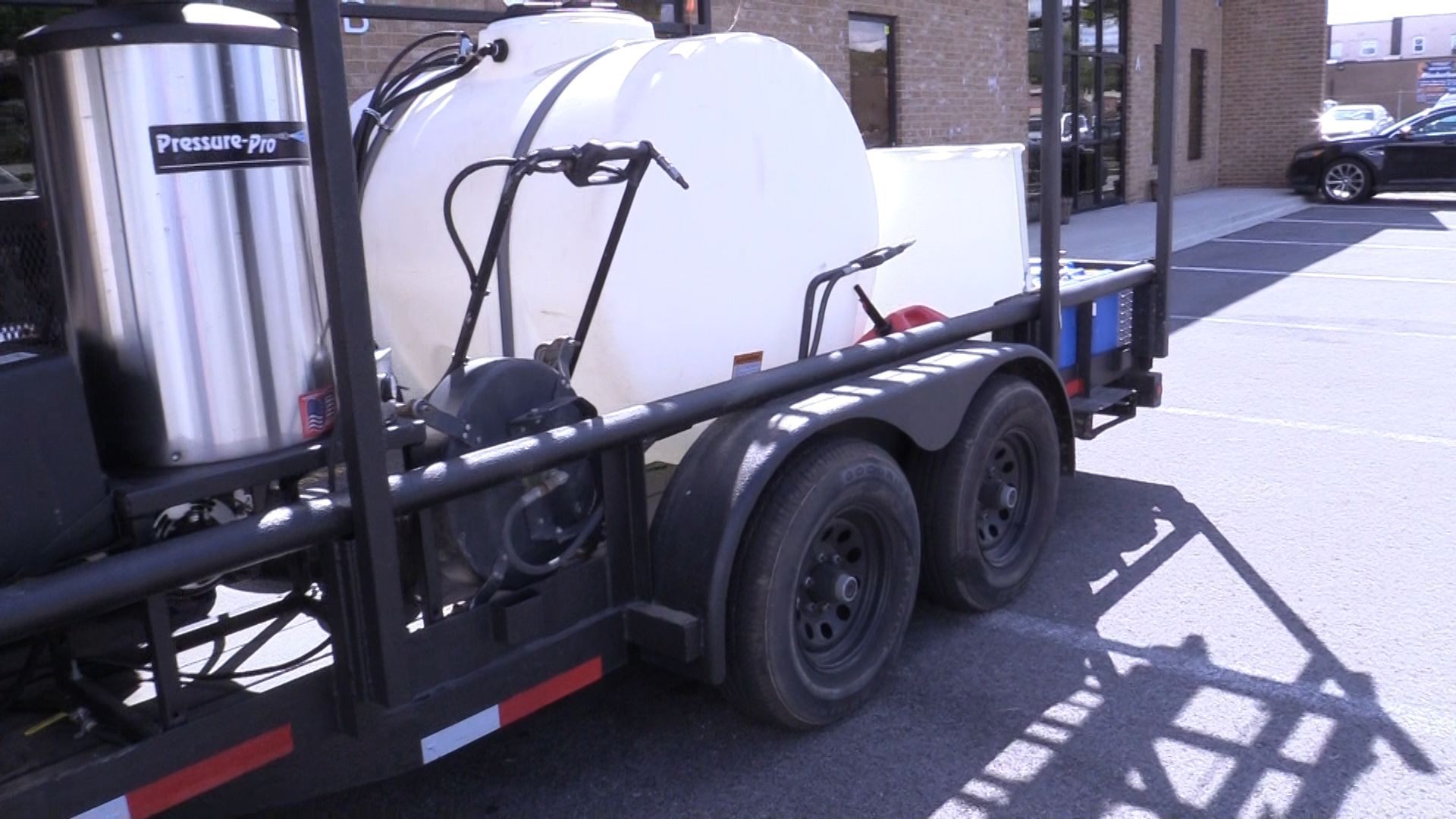 Custom Rigs
Adapt these three columns to fit you design need. To duplicate, delete or move columns, select the column and use the top icons to perform your action.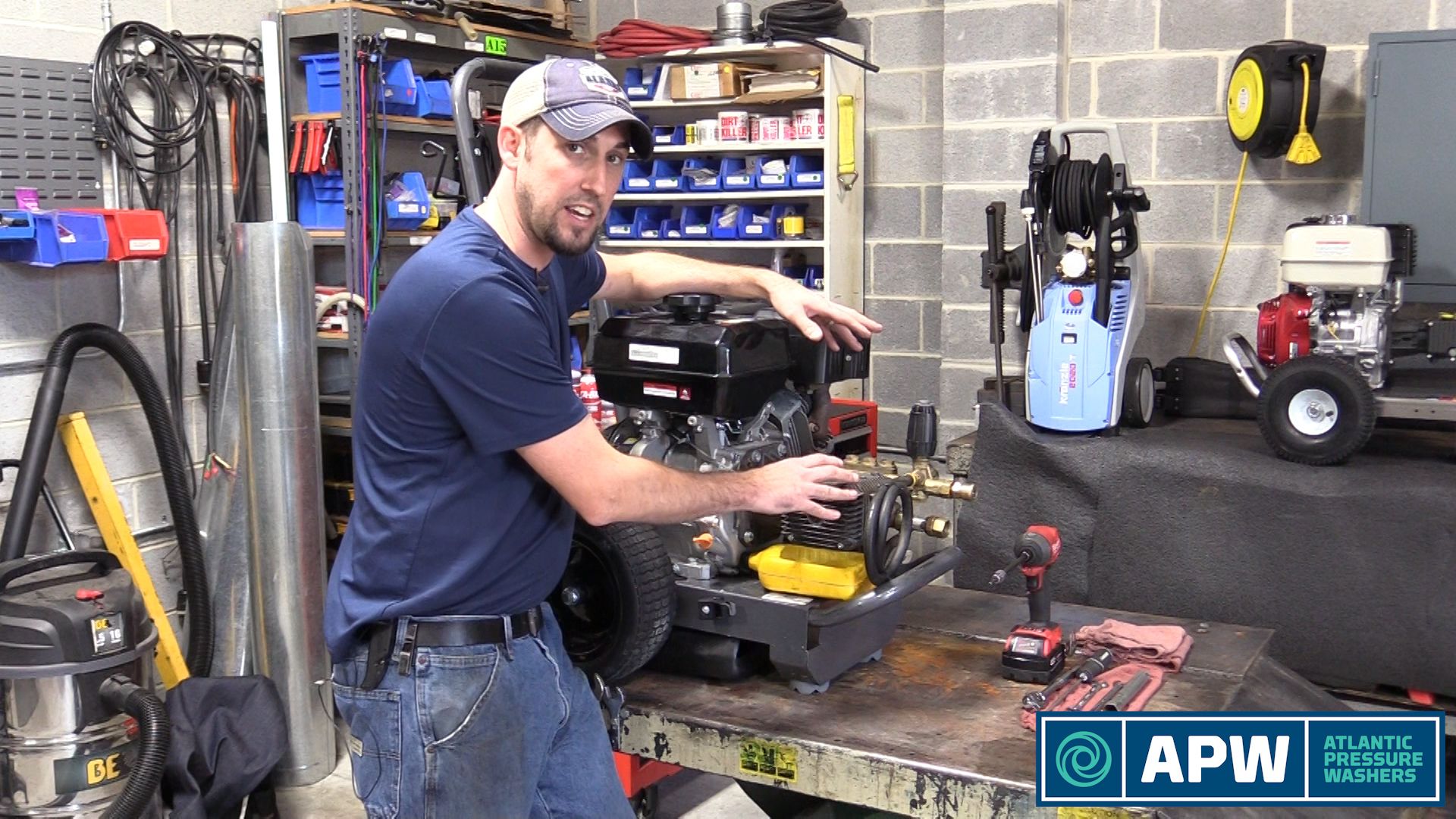 Blog / Vlog
To help you learn about pressure washing at a commercial level and better understand your equipment, and how to maintain it, we publish frequent blogs and vlogs (videos) about pressure washing. We also share events, news, specials and things we think you'll like.
JTBS
5 Star Review
Wanted to take the time to say thank you to Josh Wagner and Josh Lee at APW for helping me out today in a pinch. I was stranded halfway through a commercial job this morning with a busted pulley and belt on my main machine that blew out of nowhere with no spare on the truck. Luckily I called APW and was able to make it to their shop within an hour, they took their time and immediately rigged up a complimentary unit they had in their shop to my truck and let me know that my machine was still under warranty and they would order the new parts and have it fixed by Monday. What a terrible weekend this would have been without their help and responsiveness. I truly appreciate it and I'm happy to know they will always go above and beyond for me as a customer. Thanks Josh and Josh! - From Google >>

Baseem Wilson
5 Star Review
Amazing customer service been utilizing apw for 3yrs now Josh W is a guru at whatever it is you may need in reference too pressure washers - From Google >>


Joshua Taylor
5 Star Review
These guys rock! Great pricing and even better customer service. Ask for Josh! - From Google >>


Steven Williams
5 Star Review
Great customer service. Pays attention to detail. Best of the best equipment. Answers every question professionally...I'm always pleased and more than satisfied! - From Google >>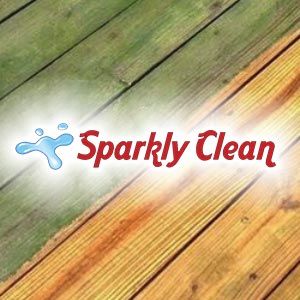 Sparkly Clean
Complete pressure washing services for residental and commercial serving Baltimore, Towson, Glen Burnie adn surrpounding areas.
Phone : (410) 977-9165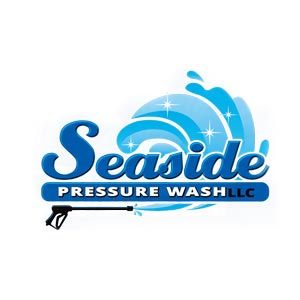 Seaside Pressure Wash
Residentail and commercial pressure washing service provider based in Greenwood, DE. They serve Smyra south to Maryland.

Phone : (302) 470-4035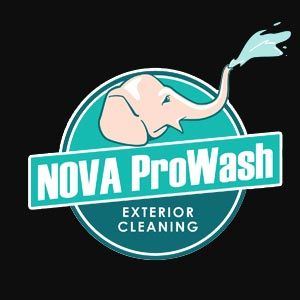 Nova Pro Wash
Residentail and commercial pressure washing service provider based in Greenwood, DE. They serve Smyra south to Maryland.

Phone : (302) 470-4035
Find more pressure washing professionals